Although Space Geomatica Ltd is a relatively new SME, it presents a significant track record in participation in several projects and activities. An indicative list follows:
Satellite Altimetry Calibration & Validation 
FRM4ALT: Fiducial Reference Measurements for Altimetry. Period: 2016-2018 Web-portal.
Sentinel-3 Altimeter Calibration Site. Period: 2013-2016. The main objective was to establish a permanent transponder calibration site for the European Space Agency's Sentinel-3 altimetry mission.
Drone2GNSS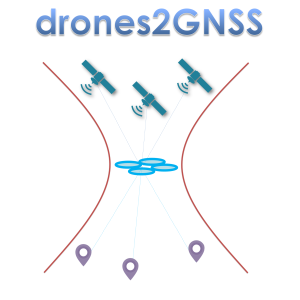 SenseLab@Technical University of Crete & Space Geomatica Ltd joint project Drone2GNSS takes the 2016 GSA Special Prize "The most innovative application idea for Galileo Initial Services" over 98 proposals submitted under the 2016 European Satellite Navigation Competition. Read more.
Drone2GNSS was also the ESNC 2nd Overall Winner (over 413 proposals). Read more.
Earth Observation Data Analysis
Open Coal Mine Land Movement Monitoring using satellite Differential Interferometry SAR (DInSAR) technique. Read more.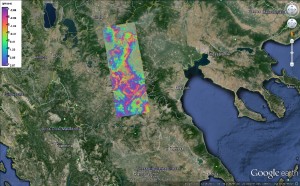 Sentinel-1A Interferogram over Northern Greece
17-Nov-2015 Lefkada, Greece 6.5 Earthquake triggered surface displacement . Read more.
Sentinel-1A imagery captured on 5-Nov & 17-Nov-2015 processed with the Sentinel Application Package (SNAP).
Unmanned Aerial Systems Applications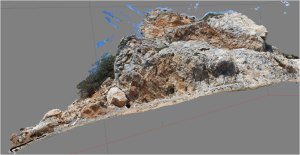 Digital Elevation Model from UAV captured imagery to support geotechnical studies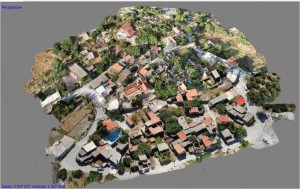 Digital Elevation Model from UAV captured imagery to support rural settlements planning. Read more.